Captain Kidd's Treasure Found
Captain Kidd's Treasure Chest was uncovered by John and Mary Whitney at the Stars and Stripes Regatta last Sunday. It was buried far below the sands of Lido Isle in an unknown cavern which runs under Balboa Bay. Finding it was not an easy task, for the treasure hunters had to uncover many clues that were left around the Bay, and follow them to the hidden location.
The Chest was full of loot, including beautiful jewelry, gold bouilon, knives and swords, Rum and wine, goodies, dock lines, and Harbor 20 dress wear. Everyone was envious of the winner, who shared the spoils with the many participants.
The Drayton family (George, John and John Jr.) was close behind, but they were mixed up on the final direction, and thereby missed the grand prize.
The spectacular Stars and Stripes Perpetual Trophy was awarded to John and Mary Whitney.  The awards for the best dressed young pirates were won by Cole Pomeroy and his friend in father Karl's boat. The best dressed crew award went to Raleigh Pulaski's girls—Mimi Barker, Donna Riggs, and Susan George. The best dressed Pirate award went to Kathy Sangster.
A festive celebration was held at the LIYC Club House that evening where all of the hunters could meet, partake of delicious rum punch and tell exciting "war stories" about their perilous adventures on the high seas. Kathy "Kidd" Sangster put on a good spread consisting of horduerves and barbequed hamburgers.  The biggest thank you of the day goes to Andy Binkerd for all his work on the creation of the classic Chest, and then filling it with all of the fantastic loot.  Good job Andy!
If you missed the Event, it's too bad, for there is only one Captain Kidd's treasure. However, Captain Morgan came this way in 1678, and may have left some treasure to find next year. See you then.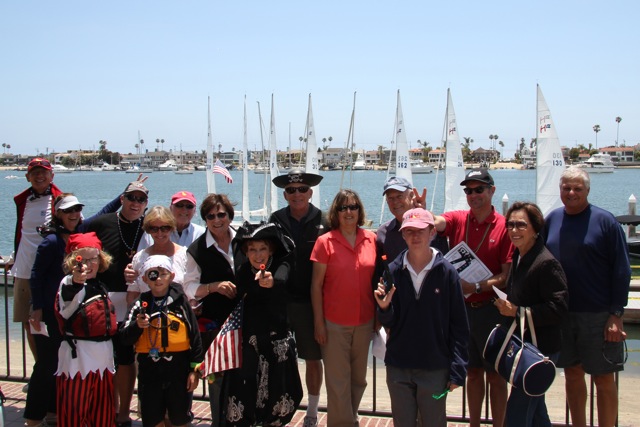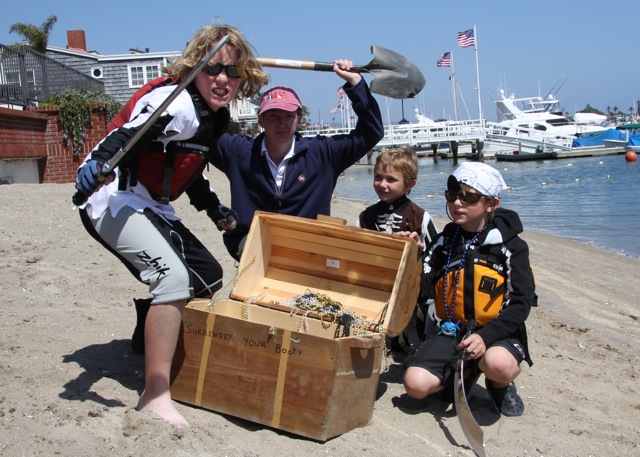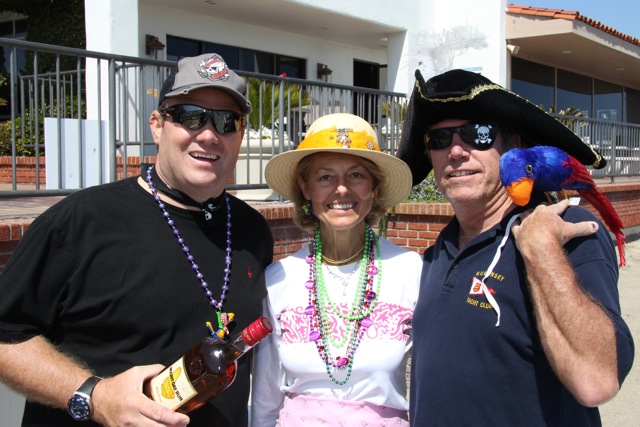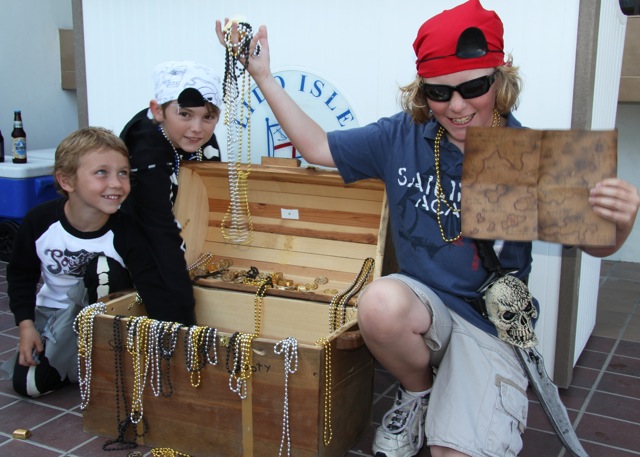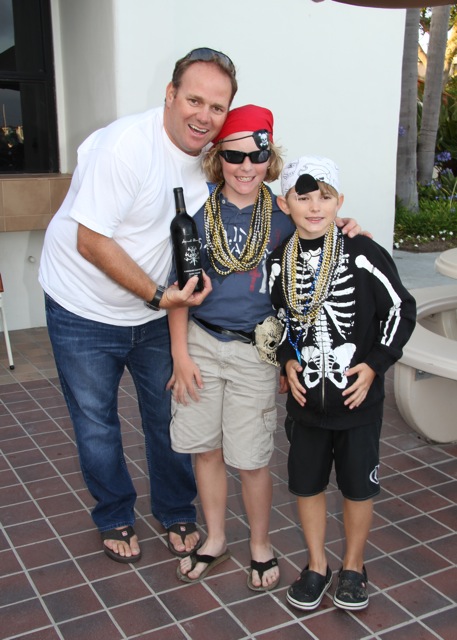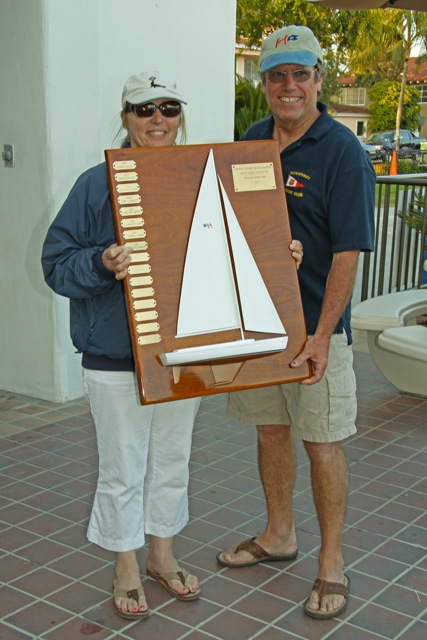 More pictures available here