BYC Midsummer Regatta Results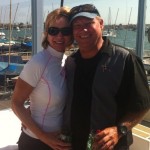 The results of the BYC Midsummer Regatta are available from the Balboa Yacht Club here or on our Harbor 20 Website here.
The regatta consisted of three races in a busy harbor with about 10 mph winds.
Winner of the A Fleet was Walter Johnson sailing Adrenalin (#300). Second place was Gary Thorne and third place was Guy Doran.
Winner of the B Fleet was Lee Sutherland sailing Why Not (#48). Second place was Kathy Sangster and third place was Tom Corkett.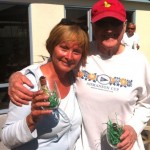 Thank you Balboa Yacht Club for hosting this event and providing snacks afterwards.