East Coast Wins The Challenge
The  East / West Challenge Perpetual Trophy traveled from the East Coast to NHYC earlier this week, and now, it is headed back to the East Coast again. On day two of the Harbor 20 East/ West challenge, the weather was perfect, the wind was steady out of the South East at about 7-9 knots, the mooring field was clear of boats and moorings, and the dredger was no where to be seen. A very unique situation and one not seen at NHYC in decades.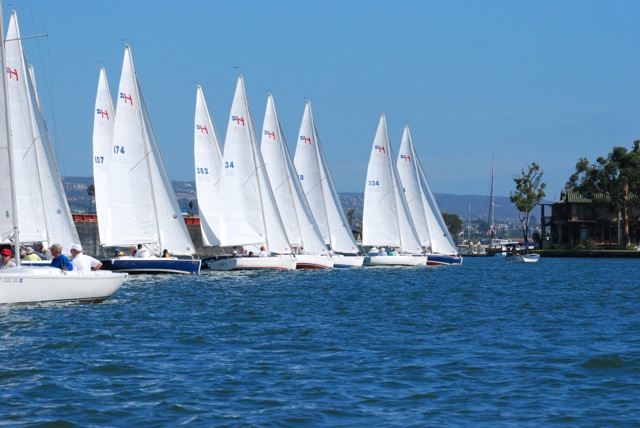 Heading into the day, the East Coast team of Fleet 3 (Hilton Head) and Fleet 5 (Annapolis) had an 8 point lead over the West Coast team of Fleet 1 (Newport Beach) and Fleet 4 (Santa Barbara).  But after 4 races on Sunday, and a total of 8 races, the East Coast team widened their lead and took the prize. Individual Winners
Tom Schock (Fleet 1, sailing for Fleet 5)
Scott Deardorff (Fleet 4)
Karl Pomeroy (Fleet 1, sailing for Fleet 5)
Lee Sutherland (Fleet 1)
Ed Kimball (Fleet 1, sailing for Fleet 5)
East Coast Team
Fleet 3 – Hilton Head
Fleet 5 – Annapolis
West Coast Team
Fleet 1 – Newport Beach
Fleet 4 – Santa Barbara
Full results can be downloaded here.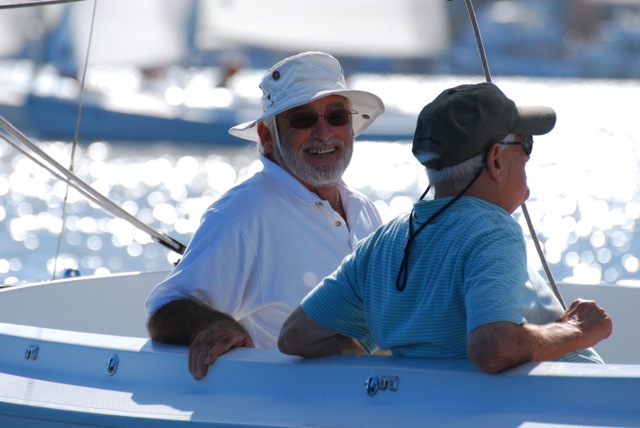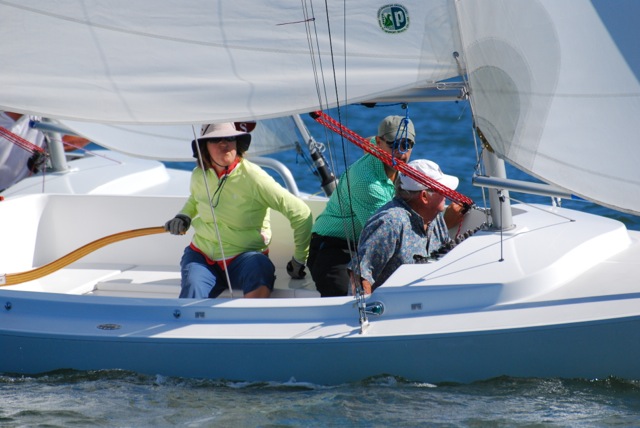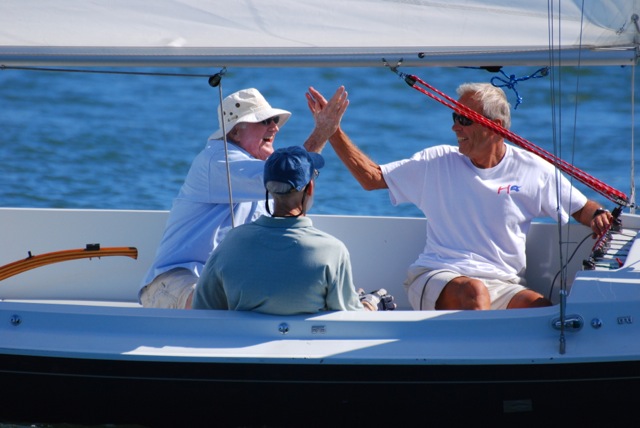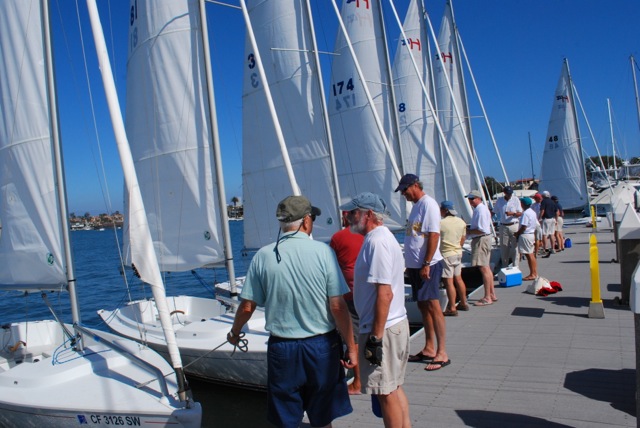 Complete online photo albums will be posted to this website once the photos become available.