North / South Challenge Regatta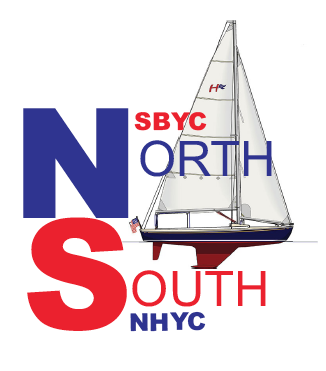 It's that time of year again where the "North" (Fleet 4 – Santa Barbara) meets and races against the "South" (Fleet 1 – Newport Beach) in a 2-day, fun filled Weekend Event!
Last year Santa Barbara hosted the event, provided great races, excellent entertainment and parties, and wonderful food. This year, Fleet 1 is hosting the event in Newport Harbor and we have a packed schedule of social, eating and sailing events – and you're invited to join in the fun and racing!
Friday 6pm Welcome Reception Party
Saturday: Racing Rules Refresher, Strategy & Local Knowledge Seminar
Saturday: Lots of racing in the bay
Saturday: Cocktail reception and Band
Saturday: Dinner at NHYC
Sunday: Lots of racing
Sunday: Cocktails & Live Music
Sunday:  BBQ Beach Party at LIYC
There are several opportunities to participate:
Skipper / Crew: There are a few spots left to represent Fleet 1 in the competition. $200 includes race entry and all the social events / dinners.
Boat Owner: Fleet 1 is providing all the boats for the race. Boat owners that loan their boats to the event get to sail along as the "3rd person" in the boat. Boats will rotate, giving Boat Owners an opportunity to sail with different expert sailors over the weekend. Boat Owners get to race in the races and participate in all the social events & dinners: $150
(Note: If boat owners would like to just race, and not attend any of the events, the race entry is only $25)
Events Only: Those that wish to participate in all the fun events, but not race, the cost is $125.
Volunteer Only: And those that just want to participate in the organization of the event and the races can volunteer with Race Committee, or "Pit Crew" (dockside boat organization and prep). No charge, but no social events included.
Visit the Online Race Notice Board for Registration, Payment and the NORs for the event.
Sign up today!
If you have any questions about participating, contact the event Chairman Warren Duncan.