Friday at LIYC
Ahoy all Harbor 20 sailors in Newport Beach! A Special Night!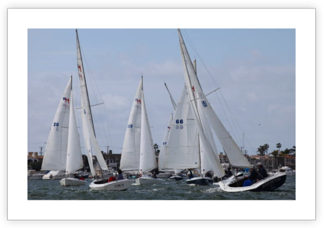 Friday evening August 19th, (a week from now), enjoy complimentary wine and appetizers by Kathy Sangster on the LIDO ISLE YACHT CLUB DOCKS @ 5:30PM followed by casual races at 6:00PM.
No entry fee. All the info you'll need will be there for you.
Please do Register at www.liyc.net and click "Adult Sailing", then Click "Online Registration"; Fill Out Form; Go Sailing! Late arrivals tell the RC.
Afterwards come up to the clubhouse for a BBQ (meat courtesy of PRO Walter Johnson), 2 drinks, delicious side dishes and dessert $10/person. Tables reserved for sailors & friends in Bay Room.
Best of all, be the first to arrive for Saturday, August 20th,  HARBOR 20 HERITAGE REGATTA AND SUMMER PARTY as you may LEAVE YOUR BOAT AT LIYC's docks overnight.
If you have any questions about Friday's activities or docking please email CarterFord@roadrunner.com or call or text him at 949-413-3032
On behalf of LIYC we hope to see all of you at these fun events!