Heritage Regatta & Summer Party
Saturday, August 19th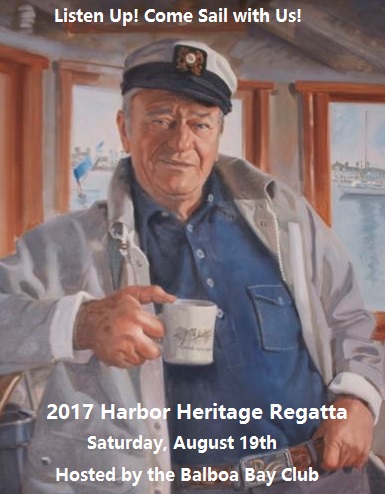 Don't miss this annual event –  considered one the best and favorite Fleet 1 events of the year.
Fill your boat as desired with family, friends, pets, and refreshments.
"Heritage" theme boat decoration and colorful crew attire is encouraged and will be considered in awarding the Harbor Heritage Perpetual Trophy.
The race will finish right off the beach at the Balboa Bay Club which will be hosting the Summer Party immediately after the finish. Plenty of dock-space for your Harbor 20 will be provided.  Plus, the Balboa Bay Club will be serving up food and beverages for all participants (included with your entry fee).
If you just want to attend the Party, you can buy admission tickets for just the Summer Party on the Regatta's Official Notice Board.
As always, this event has a theme, and this year it is themed to the name of regatta:  "Harbor Heritage" – a recognition of the great history, people and times of the Newport Harbor.
Sign up today on the Regatta's Official Notice Board.