Can you gybe at the windward mark?
If you are in close company with another boat, can you gybe as part of your windward mark rounding? If you are not absolutely sure of the answer, that is not surprising. The rules change every fours years in cadence with the Olympics, and this rule has changed 3 times in the last 9 years! Below are illustrations from Dave Perry's current, and previous two versions, of his "Understanding the Racing Rules of Sailing" book: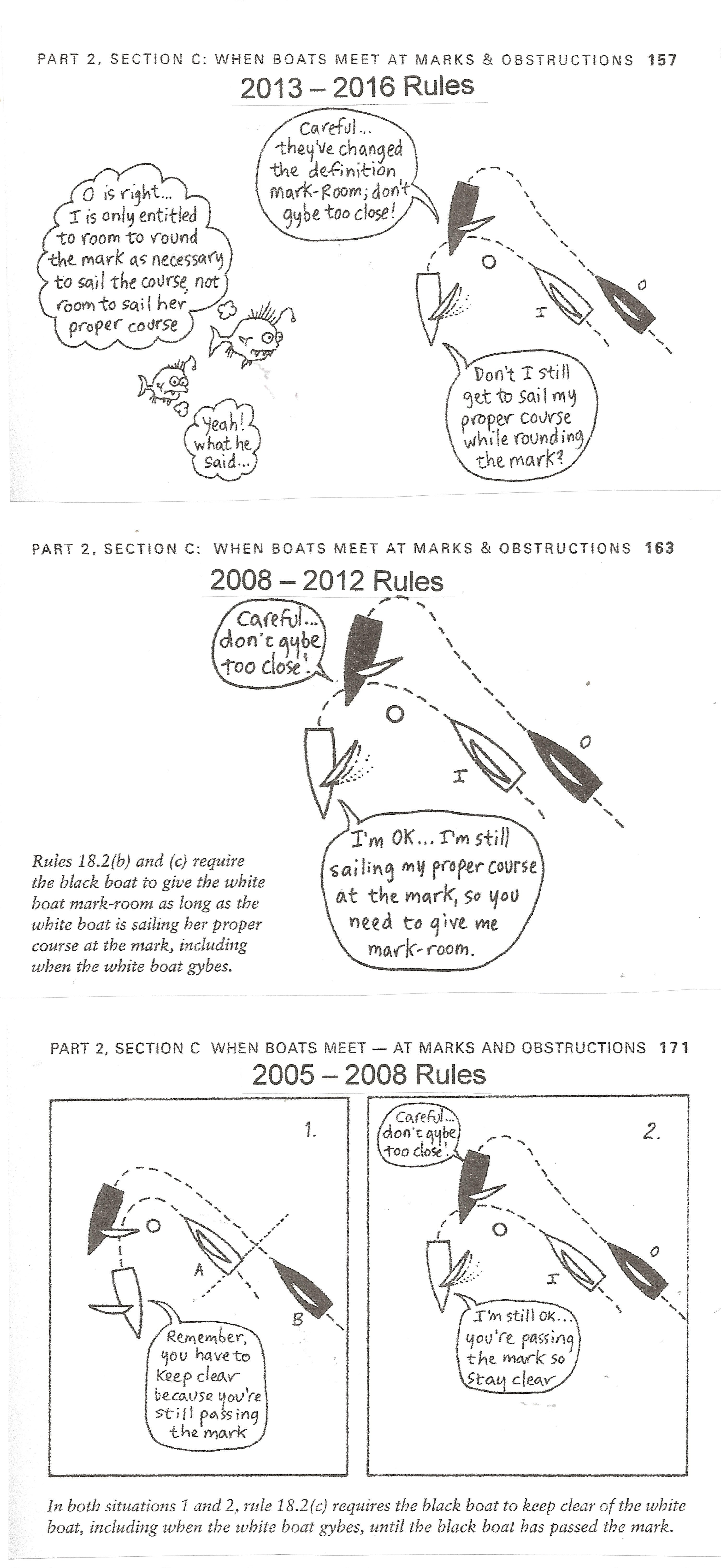 As you can see, if you do not actually study the rules, it is very difficult to understand subtle changes such as have occurred with this rule over the years. Don't handicap yourself by sailing with tribal knowlege of the rules which is incomplete at best and incorrect at worst. If you would like to learn or re-learn these complex rules, come join us at the "Understanding the Racing Rules of Sailing" seminar on Sunday, September 8, at BCYC. We hope to see you there!