Strategy & Tactics Seminar, September 6 at BCYC
The culmination of the High Point Series is coming up soon, with the Fall Schock Regatta, the Championship Tune-up and the Championship Regatta, followed by the beginning of the 2014-2015 racing season. Join us for this seminar and get a better understanding about what is happening on the race course!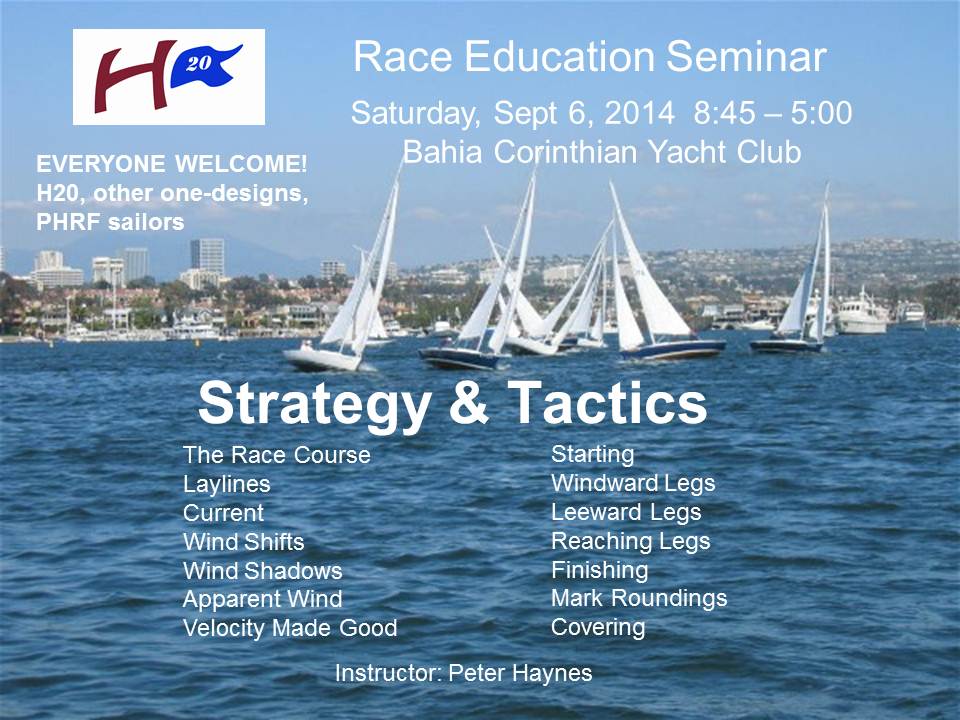 Click here for a course description
For questions please contact Peter Haynes (H 949-631-8757, C 949-466-3971, peter.haynes@3ds.com).