For Sale: Harbor20 #199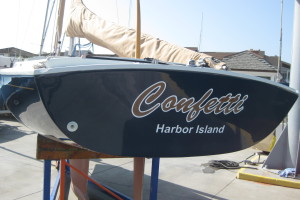 SOLD
I am selling a 2004 Harbor 20.  It is hull #199.  The hull is navy blue and in fantastic condition.  The inside has been detailed and it also comes with the cushions that sit in the cockpit.  The boat has only been used a handful of times since being purchased new in 2004.  It has only had one owner.  The batteries hold a charge and the trolling motor is functioning.  The jib cover and the boom cover are new.  The full cover for the boat is used.  The boat has a clear title and 2015 tags.
Items to note:
– The sails are original and it would be recommended to replace them for racing.
– The bottom needs to be painted.
Price: $21,995