Don't miss this opportunity to see Dave Perry explain the Racing Rules
If you are serious about "Understanding the Racing Rules of Sailing", you either
Have Dave Perry's books
Need Dave Perry's books
And, given the opportunity, you should not miss the opportunity to see Dave in person!
While NorthU has a number of instructors, on "rules change" years, Dave tours the country with the NorthU Rules+Tactics seminar, and he kicks off the tour at LIYC next Saturday, January 28, for his only appearance in the greater Los Angeles area this winter or spring.
Don't miss the opportunity to see the guy who "wrote the book". If you have seen Dave before, you know what a great experience it is. If you have not, you will!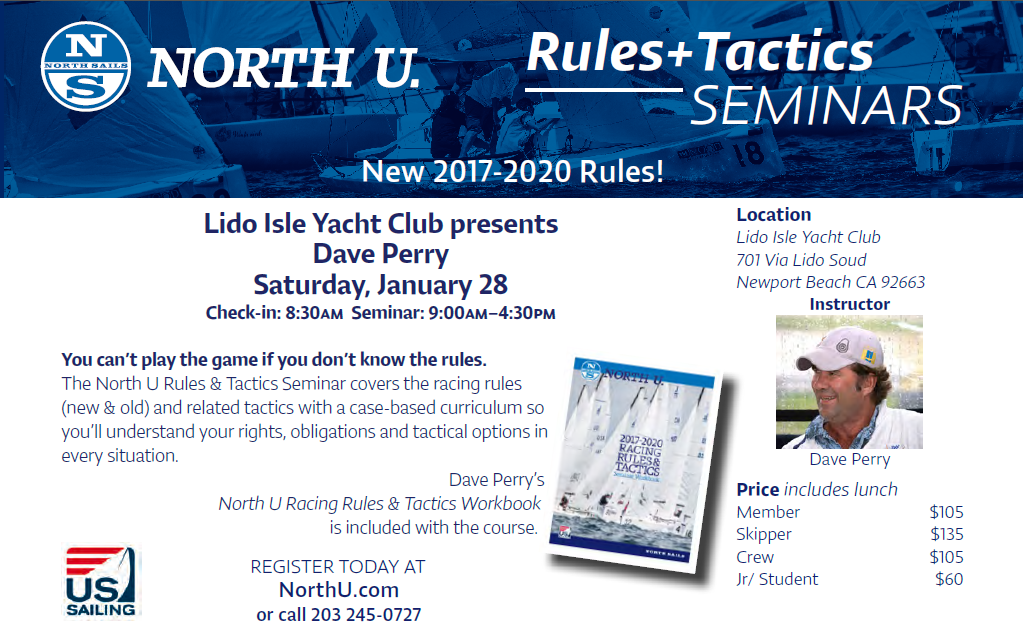 Member price is for members US Sailing, or members of the event host Lido Isle Yacht Club.
>>>>> Click HERE for the online registration page