Strategy & Tactics – Saturday, May 13, SCCYC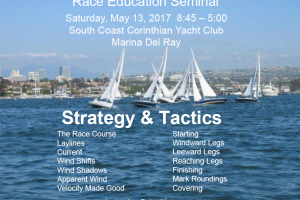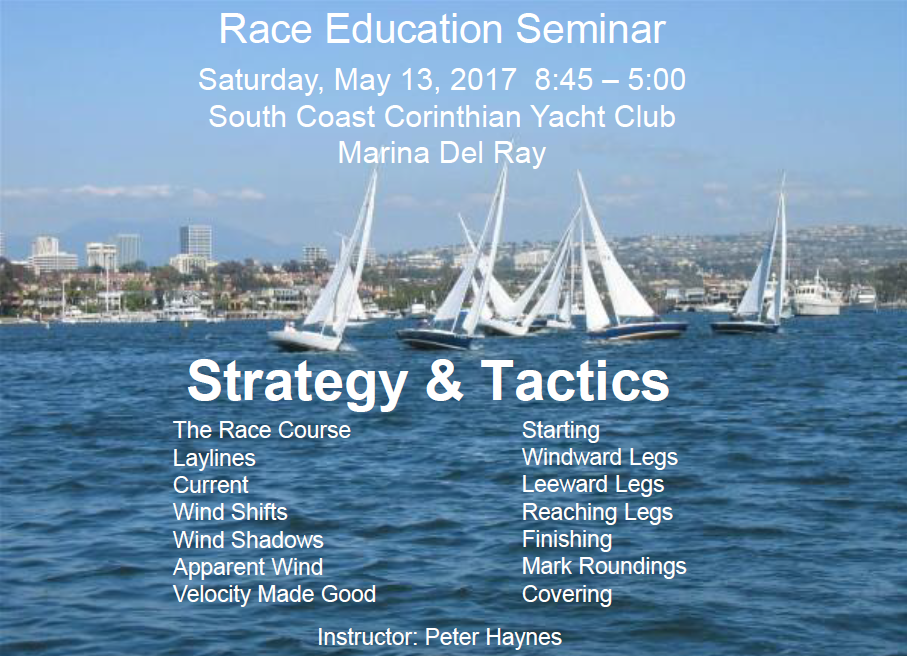 An animated slide presentation with instruction by Peter Haynes makes the situations you encounter on the race course come to life.
$65 Price includes Continental Breakfast, Lunch and Course Materials.
Free parking is available at Dock 52 on Fiji Way, a short walk from the SCCYC clubhouse located at 13723 Fiji Way next to the Lighthouse.