H20 "Nuts" Series starts Saturday, 3/21!
Posted on behalf of super NUT Len Bose: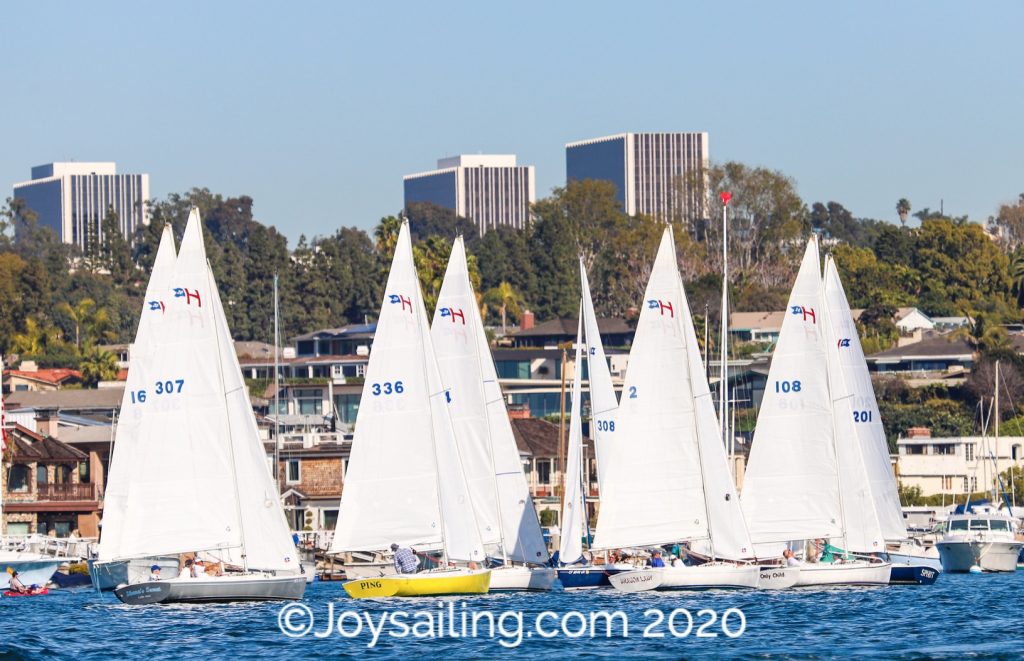 As General McAuliffe famously said while defending Bastogne to the German surrender ultimatum "Nuts" Which best describes my feeling to today's new normal.

HARBOR 20 "NUTS" SERIES:
Saturday, March 21 at 13:00 in the Five Point area of Newport Harbor. Look for a bald chubby male with a bright Hawaiian shirt sitting or standing alone, in a Boston Whaler, with his megaphone and whistle. Phil Thompson has just signed on to do mark set and coaching. So two bald guys, some would consider us a package of nuts.
Harbor 20 Races, divisions and starting order will be determined on sight. An effort will be made to complete 5 races with no throw outs. Pending on the expected participation the format would be almost identical to a yacht club event. Simplicity is the key and of course, if need be a protest committee can be formed over the phone. As always participants are responsible for any incidental expenses.
 
Weather Forecast: High temps will feel like 64 with the breeze SSW 7-9. The water will be going out with some strength to it.

Awards:   1st   Macadamia Nuts                2nd  Pistachios Nuts                3rd   Peanuts 
Will be presented at the end of the day if it's a close series and some math need be sure to give me a moment. Please sail by and I will toss them over to you.

Cold Beverages: Canned Corona Beer, seems fitting if I can find them. Just sail past me and if you notice my hands-free say "Pull" keep you hand up because my reply will be "Incoming"!

Please let me know if you can attend! boseyachts@mac.com (714) 931-6710