THE DAVES – 4 Sundays in June!
Posted on behalf of THE DAVES. Thought this would be of interest to H20 sailors across the nation!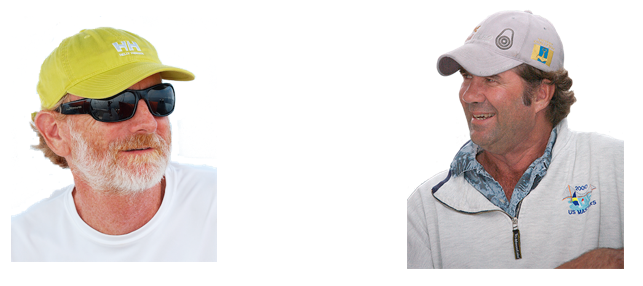 This is information about a new series which begins Sunday, June 7 at 7:00pm EDT.
A new 4-part webinar series
THE DAVES: A few of our favorite rules!
  Dave Dellenbaugh (member of the US Sailing Racing Rules Committee) and I (member of the US Sailing Appeals Committee) have teamed up to do a fun and unique series on the racing rules. Dave and I have been friends since playing Little League baseball and sailing at the Pequot YC in Southport, CT together as kids.   Please join us for this special webinar series about four rules we love to explain. In each of the four sessions we'll go on a 'deep-dive' to examine the meaning and tactical implications of one particular right-of-way rule. The topics we'll cover are: Port-Starboard (Rule 10); Avoiding Contact (Rule 14); Changing Course (Rule 16); and Proper Course (Rule 17).   THE DAVES begins on Sunday, June 7 at 7:00 pm EDT and continues for the remaining three Sundays in June. Each session is about 80 minutes long with video, diagrams, quizzes and references to appeals and cases. Dave and Dave will alternate as session leaders, and the Dave who's not leading will be answering your live questions in the Chat.                                         
* Participant questions are encouraged!                    
* The price for the four-part series is $55, which includes access to replays of all four webinar sessions.                    
  We hope you'll join us for this fun way to learn quite a lot about these important rules. – Dave Perry  
* To register for the series, please use the link below.
https://mailchi.mp/speedandsmarts/join-dave-and-dave-for-this-rules-webinar-4823245