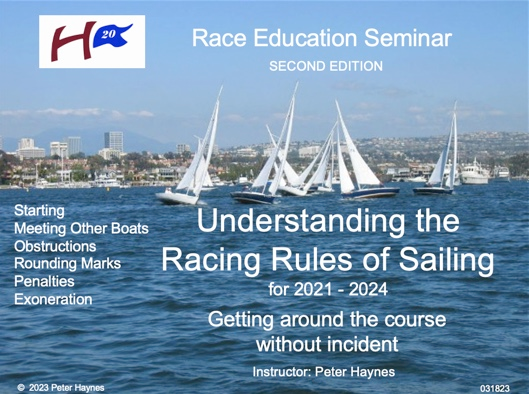 Whether you are just learning the racing rules or are already an expert racer, this seminar will improve and update your understanding of the complex rules of our sport. This course covers all the rules which govern the behavior of boats in close proximity when starting, meeting, encountering obstructions, rounding marks, and finishing. Animated PowerPoint and videos bring the rules to life. Includes continental breakfast, lunch, raffle ticket and course materials.
Saturday, March 18
Bahia Corinthian Yacht Club
8:15 Registration / Continental Breakfast
9:00 Seminar begins
12:00 Lunch
5:00 Seminar ends
To register click here.